Decent Little To-do List
Shareware
A convenient tree-style to-do list. Easy and pleasant to use.
Date added: 13 Feb 2012 | v1.2
Wincup
Shareware
Manager for Tables any Sportleagues how Soccer, Dart, Tennis, 3/5 Set-Volleyball
Date added: 9 Dec 2011 | v4.91.00
Last Name Almanac
Shareware
The meaning and history of tens of thousands of family surnames. Home Business
Date added: 6 Feb 2012 | v1.70
My Wedding Organizer
Shareware
Wedding planning software including guest lists, budget, and invitations
Date added: 19 Mar 2012 | v5.8.0.15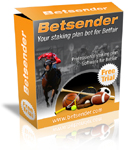 Betsender
Shareware
Betting bot for Betfair with built in staking plans. Fully automates your bets.
Date added: 20 Aug 2012 | v1.4.20729

A VIP Simple To Do List
Shareware
Easy tool for planning of everyday tasks of your life with help of to-do list.
Date added: 19 Jul 2012 | v2.9.16
STOIK Stitch Creator
Shareware
Cross-Stitching Made SimpleSTOIK Stitch Creator makes turning your pictures into cross-stitch masterpiece a breeze.
Date added: 31 Jan 2013 | v4
TrueTTY
Shareware
A program for amateur radio digital communications via a sound card.
Date added: 21 Feb 2013 | v1