Integard Home
Shareware
Integard is an internet content filter that blocks inappropriate content, monitors chat and supports multiple user profiles.
Date added: 25 Feb 2013 | vVersion 2.0
Calculating Pi
Shareware
Calculate Pi by using Monte Carlo method.
Date added: 25 Feb 2013 | v1.0

A VIP Simple To Do List
Shareware
Easy tool for planning of everyday tasks of your life with help of to-do list.
Date added: 19 Jul 2012 | v2.9.16
Last Name Almanac
Shareware
The meaning and history of tens of thousands of family surnames. Home Business
Date added: 6 Feb 2012 | v1.70
KeyboardLocker
Shareware
Disables the keyboard, leaving the mouse active.
Date added: 25 Feb 2013 | v1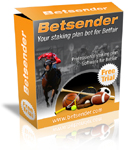 Betsender
Shareware
Betting bot for Betfair with built in staking plans. Fully automates your bets.
Date added: 20 Aug 2012 | v1.4.20729
Odds Wizard
Shareware
Sports prediction and betting software.
Date added: 22 Feb 2013 | v2.20
SmartRuler
Shareware
Smart Ruler With the ruler screen you will find a precise display of centimeters and inches on your SmartPhone.
Date added: 24 Feb 2013 | vV1.5